Premium quality photo prints and enlargements from film.
We have been making custom quality reprints and enlargements from film in our lab since 1984, and we pride ourselves on the quality of the prints we can make from your traditional film negatives. We can make reprints and enlargements from your negatives and transparencies, and from a wide variety of film types including 35mm, APS, slides, medium format and black & white.

We correct each frame of film for color, contrast and sharpness to provide the highest quality prints from your film, and custom cropping and color correction can be done at no extra charge.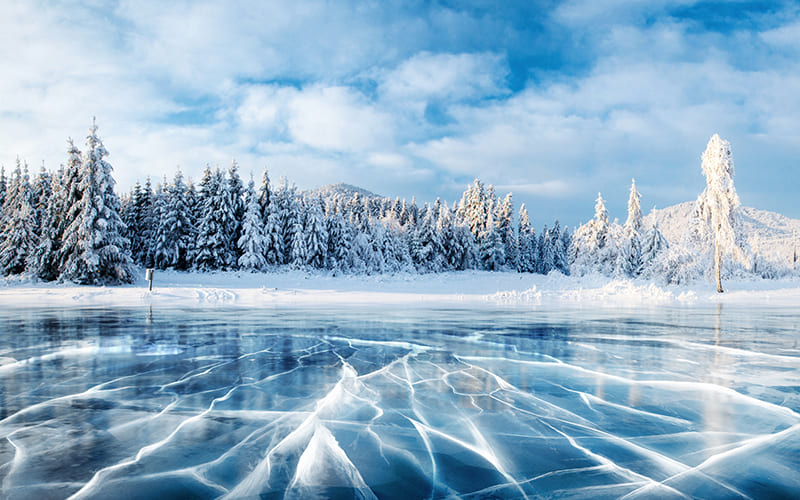 These prices apply to prints from 35mm negatives, APS film, and medium format film.
Looking for prints from slides or vintage negatives? Prints from 35mm slides - Prints from 110/126 film and vintage negatives.
---
Traditional Matte or Glossy Photo Prints from Film
Fuji Crystal Archive Paper

Fuji Crystal Archive is our standard photo paper, and is a perfect match for making prints from film. Crystal Archive is a long-lasting true silver halide photo paper with vibrant life-like colors, and is developed in photo chemicals, just like your film.
Reprints and enlargements from film are printed on our Frontier 590 printer with matte or glossy finish, in sizes up to 12x24. Prints from film that are 16x20 and larger are printed on our Epson 7900 using Hahnemuhle glossy or lustre photo paper.
---
Specialty Prints - Fine Art, Metallic, Deep Matte and Canvas Prints from Film
Somerset Velvet Fine Art Prints This is a fine-art paper with a very matte, textured finish, most suited to fine art style prints. Printed on our Epson 7900 HDR printer.

Satin Exhibition Canvas Prints This is a true artist's canvas with a textured finish. Canvas prints are ready to be stretched or framed. Printed on our Epson 7900 HDR printer.

Fuji Deep Matte Velvet Prints This paper features a zero-reflective top layer which creates a stunningly soft and deep matte effect. The paper surface is a soft velvet, which along with true whites and accurate color reproduction, make this a truly unique paper. Printed on our Frontier 590 printer.

Fuji Pearl Metallic Prints This glossy paper has a unique pearlescent metallic effect, and features very vivid colors. It is ideal for images with bright, saturated colors. Printed on our Fuji Frontier printer.
Specialty print sizes and prices.

| | | | | |
| --- | --- | --- | --- | --- |
| 5x7 | $4.89 | | 12x24 | $37.49 |
| 8x10 | $10.49 | | 16x20 | $55.49 |
| 8x12 | $13.99 | | 16x24 | $68.40 |
| 10x12 | $16.49 | | 20x20 | $68.40 |
| 10x15 | $19.49 | | 20x24 | $85.43 |
| 11x14 | $19.49 | | 20x30 | $94.99 |
| 12x12 | $19.49 | | 24x30 | $104.99 |
| 12x18 | $25.49 | | 24x36 | $112.50 |

See all our photo paper types
---
Photo Prints from 35mm slides
Save your family memories stored on your 35mm slides by having real photo prints made. You, your parents, or grandparents, spent a lifetime collecting their memories on slides so don't let them fade away - make prints from your 35mm slides!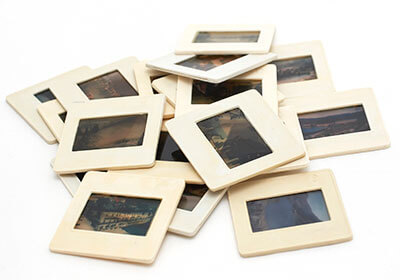 Matte or glossy prints from slides

| | |
| --- | --- |
| 4x6 prints | |
| 1st to 100th slide | $1.49 ea. |
| 101st to 200th slides | $1.19 ea. |
| 201st and more slides | 89 cents ea. |
| | |
| 5x7 print | $3.99 |
| 8x10 print | $6.99 |
| 8x12 print | $8.99 |
| 11x14 print | $12.99 |
| 12x18 print | $16.99 |
| 16x20 print | $39.99 |
| 20x24 print | $59.99 |
| 20x30 print | $69.99 |
| 24x36 print | $75.00 |
---
Send your film to us for photo prints and enlargements.

Get our premium quality photo prints from film delivered to your door!
Download an order form here,
then complete the order form and send it to us along with your film. We'll make your photo prints and send them back quick. If you have need some help completing the order form just give us a call and we'll be happy to help.
---

We make your color photo prints from film on traditional silver-halide photo paper, developed in photo chemicals. We use premium Fuji Crystal Archive paper for long lasting, vibrant. life-like prints. We process and print film for customers across the country, and we look forward to making your film photography fun and rewarding.
The photo prints that we make for you are always 100% guaranteed
If you are not completely satisfied with your photo prints we will be remake them for free.
Get details about or print quality guarantee here.