Coronavirus message from Process One
While our country fights the Coronavirus pandemic, under the 'Stay-at-home' order in place for the Kansas City Metro area, as a non-essential business we have closed to retail customers until April 24th, and at this time cannot accept orders in person.

We feel that this is an important step to help keep our communities safe, and although it is difficult to disrupt the lives of our staff, and our customers, we are committed to doing our part to combat this pandemic.
We will be closed to retail customers from March 24th to April 24th.
Note: If you are a local customer with an order to pickup, please call Mon-Fri from 10am to 5pm to arrange a time to pick up your order.
---
We are still taking and completing orders.
We will have a minimum staff, with proper distancing, in our facility to continue to receive and complete online photo print orders, as well as mail-in film processing jobs. Most online print jobs, including wallet photo orders, will still ship within one business day. However, please be patient, as our normal film processing turn-around times will be impacted. But, we are working hard to get all orders completed and shipped back as fast as possible.
We have taken steps to ensure that our staff, and your orders, are safe. These measures include ongoing sanitizing of surfaces and packaging, as well as frequent hand washing and gloves to handle orders being sent out.
We appreciate your patience and continued support.
---
Mail-order film processing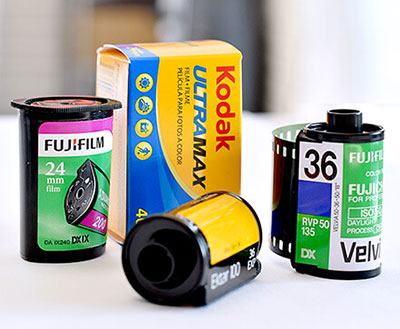 Download an order form and send it in with your film - we'll process your film and send it back!