<!Wrapper>

<!Header>

<!Navigation-bar> <!Body>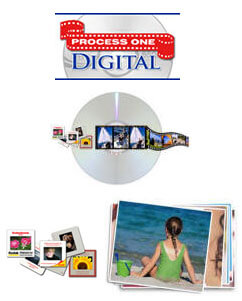 We can scan your film, prints and slides for all your digital printing, editing, and photo archiving needs.
We can tailor our print and film scanning services to fit your particular needs. We use our high quality film and print scanners along with our knowledgeable staff to get the most from your film and print scans. We can scan everything from 35mm slides up to poster size prints. You can have your film scanned when we develop the film, or we can scan your film that has already been developed.

Film and print scanning are part science and part art - we know how to complete your scanning job the best way to provide you with the best film and print scans possible.

We can help you pick the right resolution for your specific needs.
35mm and Advantix film scanning
We can scan rolls of 35mm film at the time of developing as well as negatives from pre-processed 35mm and Advanced Photo System (APS) film. We can scan color and black and white negatives, as well as transparency film.


Medium Format and 4x5 film scanning 120, 220 and 4x5 film scanning at the time of developing as well as from developed rolls or pre-cut film frames. We can scan color, black and white film and transparency film.


35mm mounted slide scanning Scanning mounted 35mm slides to CD or USB flash drive, as well as photographic prints and enlargements from 35mm slides.


Print and picture scanning Scanning prints to CD or USB flash drive for archiving or copying your pictures without negatives or digital image files.


We can scan your film or prints to suit any of your digital imaging needs. Please let us know how you intend to use our scans so that we can help you pick the best level of scanning for your needs. If you have any questions about our scanning services please give us call and we will be happy to help.
<!Footer>