<!Wrapper>

<!Header>

<!Navigation-bar> <!Body>
Professional lab quality reprints and enlargements from film.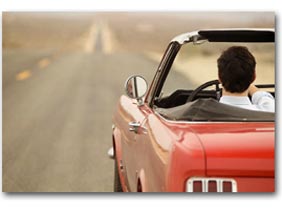 We have been making custom quality reprints and enlargements from film in our lab since 1984. We pride ourselves on the quality of our work from your traditional film negatives. We can make prints from a wide variety of film types including 35mm, APS, slides, medium format and black & white.

We correct each frame of film for color, contrast and sharpness to provide the highest quality prints possible. Custom cropping and color correction can be done at no extra charge. And as always your prints are always 100% guaranteed.
---
<!Standard-prints>
Traditional Matte or Glossy Photo Prints
Fuji Crystal Archive Paper - our standard photo paper. Our matte paper has a subtle satin finish and is our most popular paper type. Printed on our Fuji Frontier printer in sizes up to 12x24. Prints that are 16x20 and larger are printed on our Epson 7900 using Hahnemuhle glossy or lustre photo paper.
4x6 reprint .49
8 wallet prints 2.99
5x7 print 3.49
8x10 print 6.99
8x12 print 8.99
10x10 print 9.99
10x12 print 10.99
10x13 print 12.99
10x15 print 12.99

11x14 print 12.99
12x18 print 18.99
12x24 print 24.99
16x20 print 36.99
16x24 print 45.60
20x24 print 56.99
20x30 print 62.99
24x30 print 69.99
24x36 print 75.00
8 wallet prints - Matte or glossy - $2.99
Glossy or matte wallet size prints - Perfectly die-cut with round corners.
---

<!Specialty-prints>
Specialty Prints - Fine Art, Metallic, Deep Matte and Canvas
Somerset Velvet Fine Art Prints This is a fine-art paper with a very matte, textured finish, most suited to fine art style prints. Printed on our Epson 7900 HDR printer.

Satin Exhibition Canvas Prints This is a true artist's canvas with a textured finish. Canvas prints are ready to be stretched or framed. Printed on our Epson 7900 HDR printer.

Fuji Deep Matte Velvet Prints - NEW! This paper features a zero-reflective top layer which creates a stunningly soft and deep matte effect. The paper surface is a soft velvet, which along with true whites and accurate color reproduction, make this a truly unique paper. Printed on our Fuji Frontier.

Pearl Metallic Prints This glossy paper has a unique pearlescent metallic effect, and features very vivid colors. It is ideal for images with bright, saturated colors. Printed on our Fuji Frontier printer.
5x7 print 4.89
8x10 print 10.49
8x12 print 11.99
10x10 print 14.99
10x12 print 14.99
10x13 print 19.49
10x15 print 19.49
11x14 print 19.49
12x18 print 28.49
12x24 print 37.49
16x20 print 55.49
16x24 print 68.40
20x24 print 85.49
20x30 print 94.49
24x30 print 104.99
24x36 print 112.50
---
<!Print-mounting>
We also offer print mounting
Our professional print mounting will both protect your prints and give them an attractive gallery ready look. We can mount your prints on a variety of high quality mount boards. Get more details about print mounting.

Styrene - A great low-cost option for providing protection for your print.
Foam core - White foam that protects your print for display or framing.
Gatorfoam - Coated black foam board that provides excellent protection and a very attractive look.
Gallery Mount - 1/2" black Gatorfoam with finished black edges and pre-drilled holes for easy hanging.
<!Help-links>
<!Footer>